Für das Skullieren gemacht - Der BIOROWER S1club
Der S1club ist wie ein Rennboot gebaut. Die Cockpitdimensionen und Verstellmöglichkeiten sind nahezu ident. So, wie sich das Rudern darauf anfühlt, wie sich der S1club bewegen lässt und so, wie sich dein Rücken nach einer langen Einheit anfühlt – stark aber nie überlastet – so fühlt sich sonst nur das Boot an. Dank der hochpräzisen Daten wird der S1club von Kaderathleten für das Techniktraining an Land genutzt. Als wir den ISPO Brand New Award 2018 als "best new fitness product 2018" gewonnen haben, präsentierten wir einen Biorower das erste Mal gezielt "Nicht-Ruderern", also Leuten, die noch nie gerudert hatten. Ich wollte sehen, wie lange es braucht, bis vollständige Anfänger auf dem S1club gut genug rudern konnten, um eine lange Einheit zu absolvieren. Also stoppten wir bei jeder Präsentation mit: 34 Sekunden für den schnellsten, 56 Sekunden für den langsamsten Probanden. Eine bessere Rückmeldung hätte ich mir nicht wünschen können. Aram, Biorower-Gründer
Verstellbares Stemmbrett Genau wie dein Boot, hat auch der Biorower S1club ein höhen- und längen-verstellbares Stemmbrett. Es sind Ausstattungsmerkmale wie dieses, welche für uns selbstverständlich sind und Biorower dennoch einzigartig machen.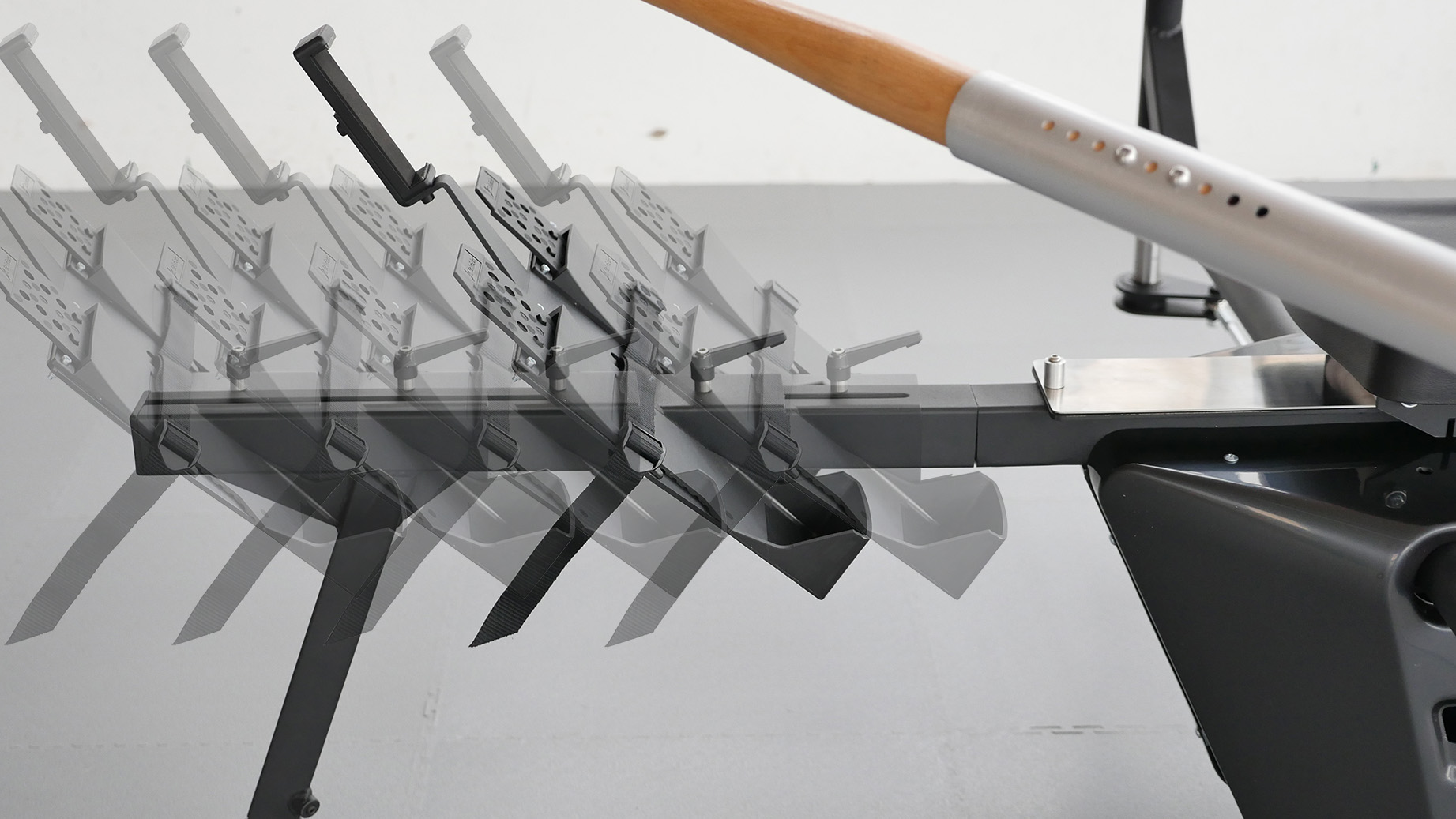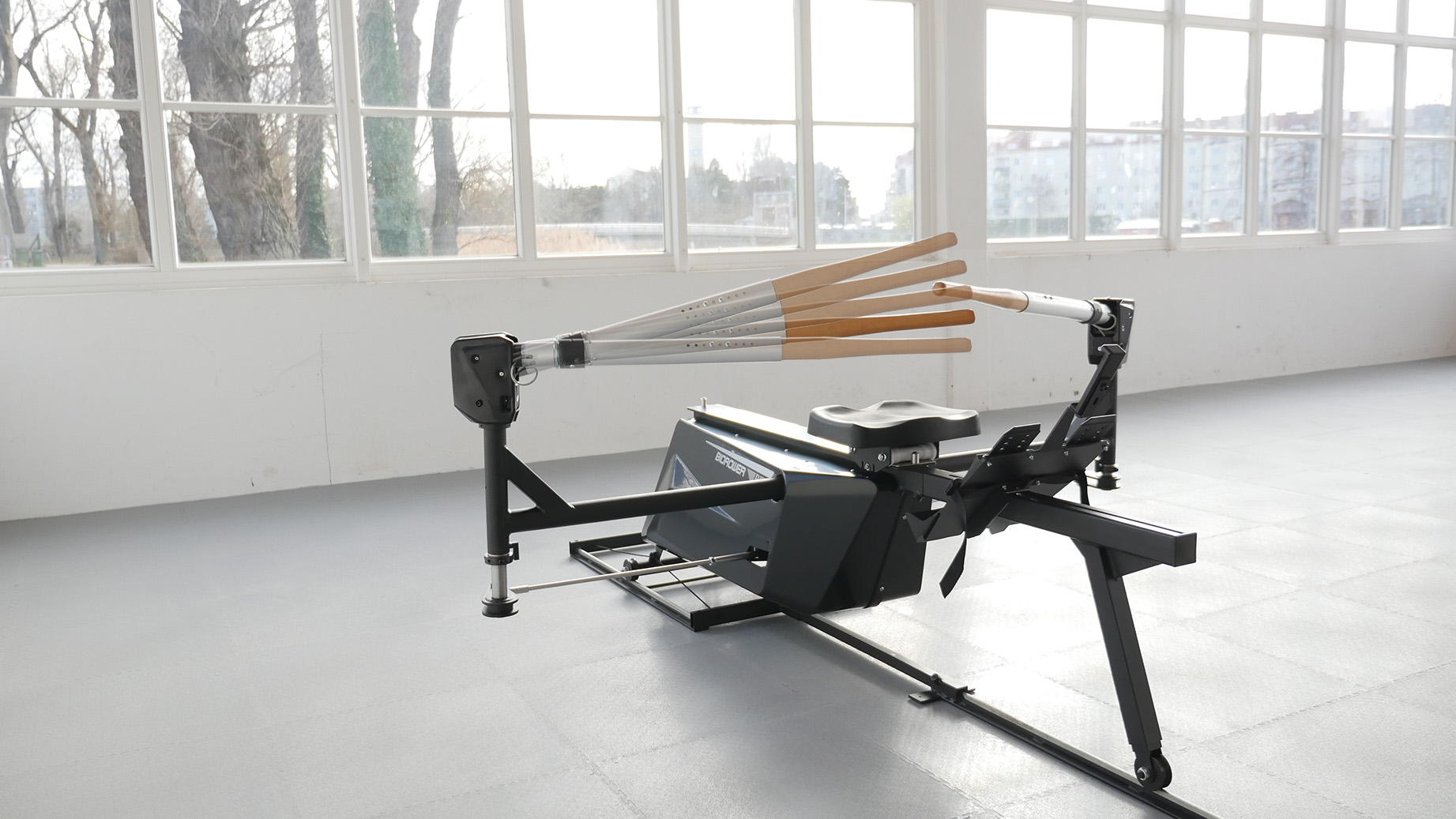 Individuelle Zughöhe der Griffe Was den Biorower so besonders macht, ist die Technik, die es ermöglicht, dass die Zughöhe durch den Ruderer und nicht durch das Gerät vorgegeben wird. Große Athleten ziehen höher, während kleinere etwas tiefer ziehen.
Drehbare Rudergriffe Die Rudergriffe des S1club lassen sich beliebig drehen, um auf Wunsch auch das Auf- und Abdrehen der Blätter in der Auslage und im Endzug trainieren zu können.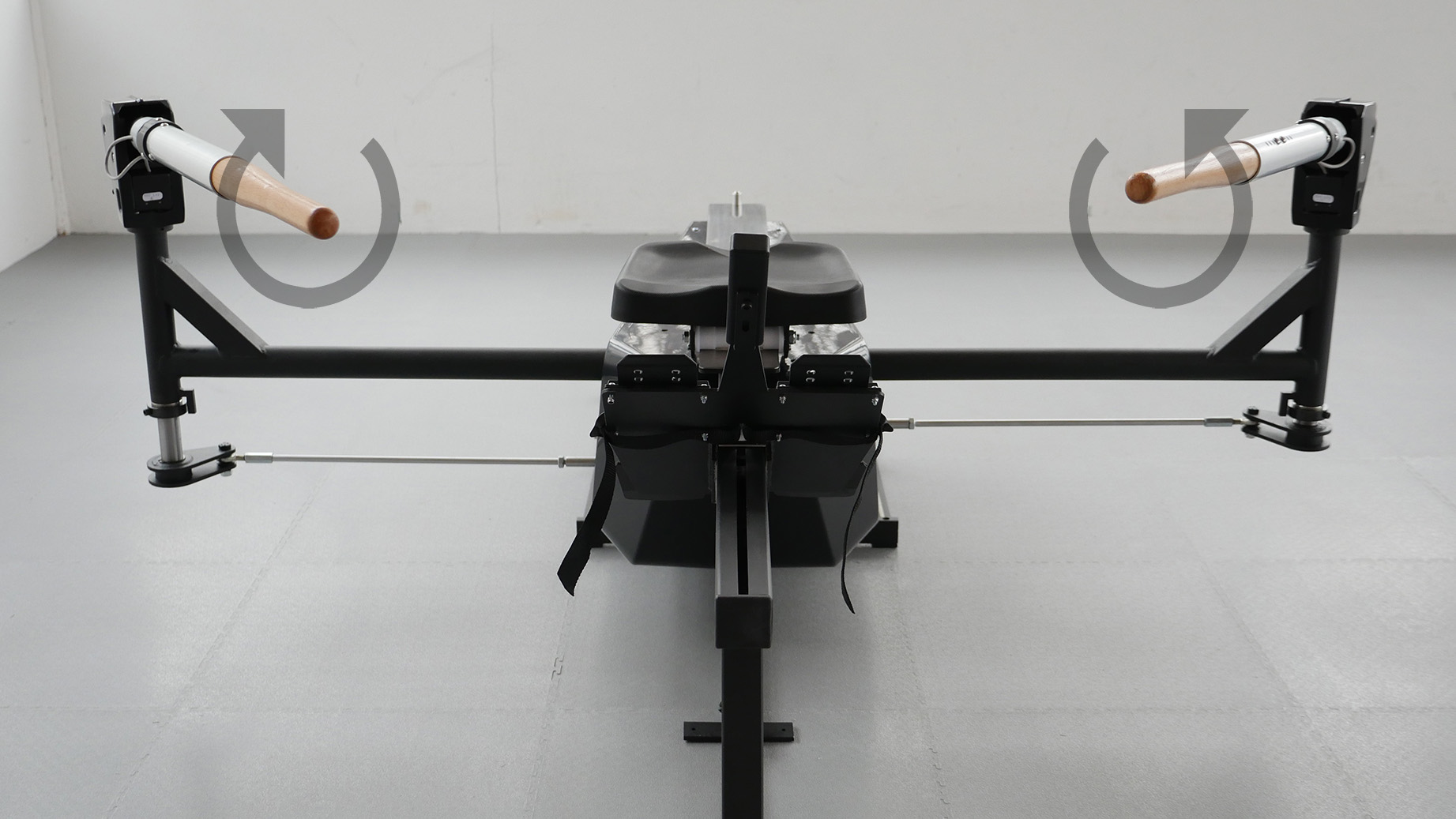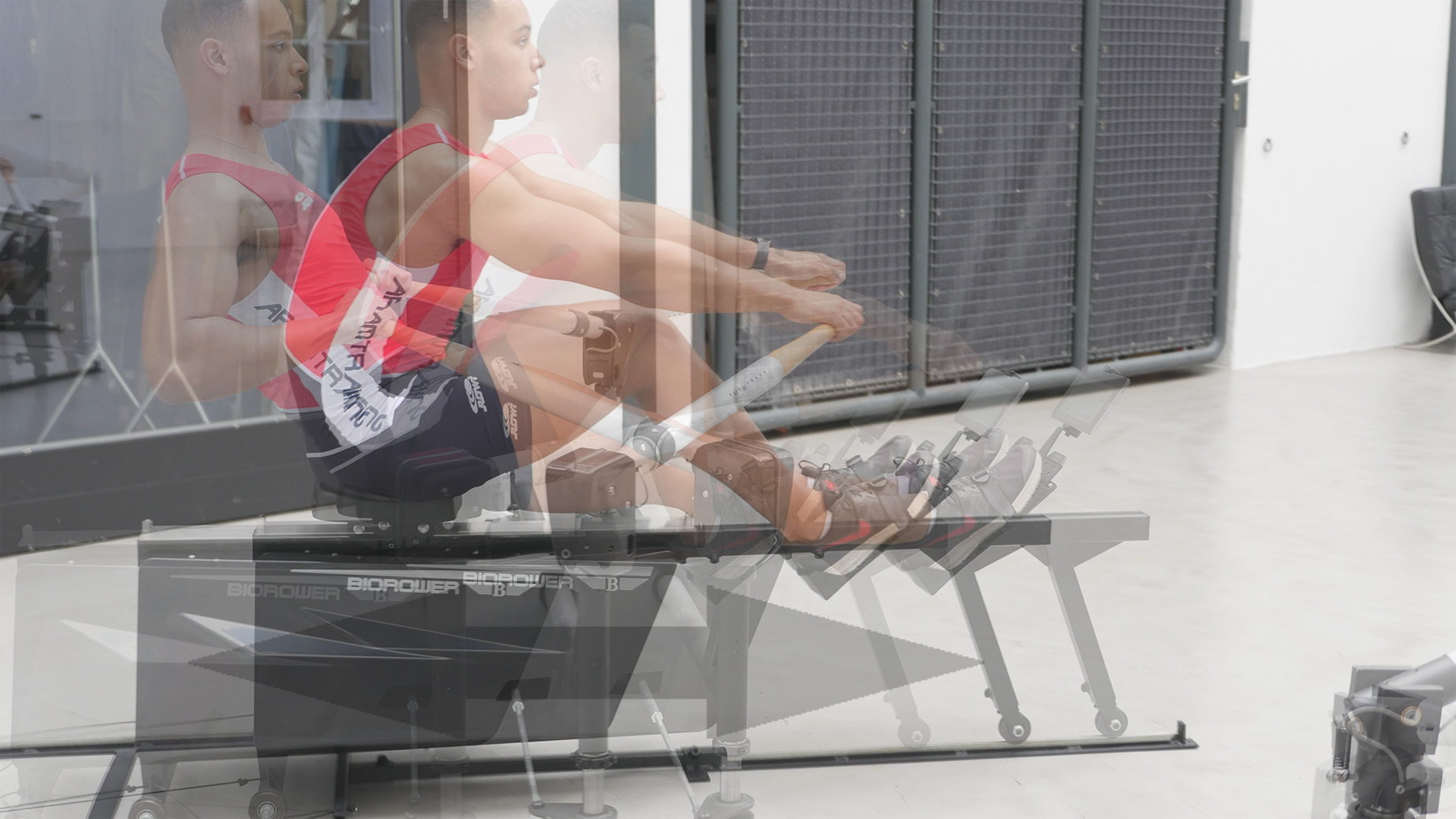 Rollrahmen (Slides) Der Rollrahmen gehört zur Standartausstattung jedes Biorowers. Das Gerät rollt während des Schlagzyklus hin und her – jeweils gegenläufig zur aktuellen Bewegung des Ruderers. Das führt zu einem äußerst realistischem Rudergefühl und zu einer Entlastung aller Gelenke. Anders als bei starr-stehenden Linearzug-Geräten federt der Biorower (genau wie das Boot) hohe Momemntlasten im Körper ab, indem es die Energie direkt in Bewegung des Gerätes umsetzt.
Adjustable Tripple Resistance System
The hydrodynamic effects which create the continous flow of the rowing shell in the water are complex, and not easy to simulate. With more than two decades of experience in developing, designing ultra realistic indoor scullers and indoor sweep rowing devices, we know how to make the Club Series feel like your boat. Instead of using a simple air fan, which the vast majority of linear ergometer manufacturers do, we use an elaborate combination of air, weighted discs and magnetics to create the very same continous boat flow, you may be used to from the water.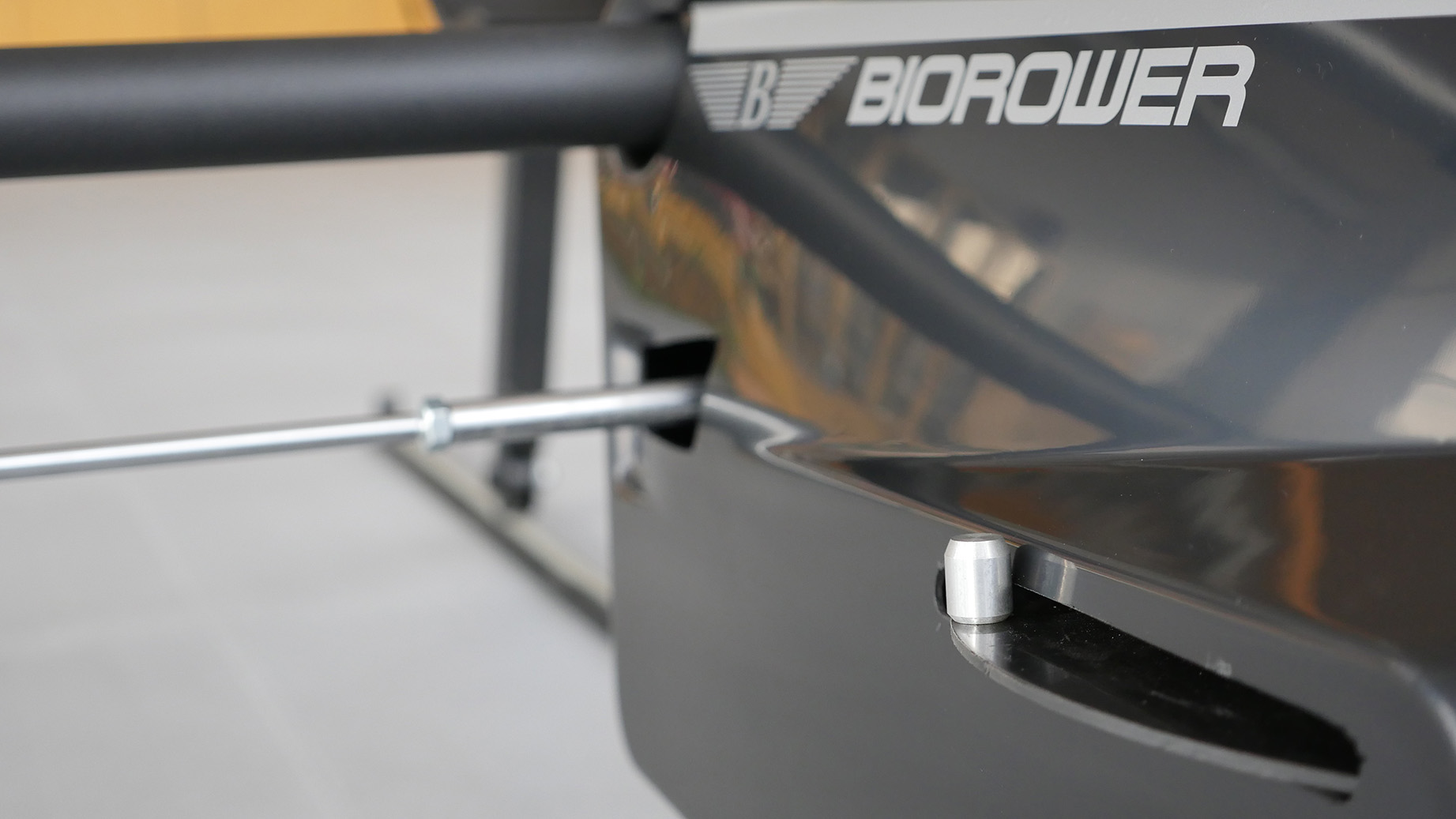 Hochpräzise Daten mit maximal 1% Genauigkeitsabweichung Um Leistung im Boot zu messen bedarf es eines Winkelsensors und eines Dehnmessstreifens. Genau das hat dein Biorower.
So mißt dein Biorower exakt die Schlaglänge und die einwirkende Kraft. Diese Daten werden drahtlos auf dein mobiles Endgerät übertragen und in verschiedenen Formen zur Analyse und zur Kontrolle deiner Performance dargestellt. Neben Schlaglänge, Watt pro Seite und Kraftkurven zeigt die Biorower App natürlich auf die üblichen Standartwerte aus dem Boot wie z.B. den 500m-Split an. Das besondere an der App ist, dass sie dir hilft, deinen Ruderstil mit anderen zu synchronisieren. So könnt ihr bereits an Land eine einheitlichen Ruderschlag trainieren, der euch im Boot den entscheidenden Vorsprung bringt.
Serienmäßig kommt dein S1club mit einseitiger Messung. Optional ist auch die beidseitige Messung verfügbar.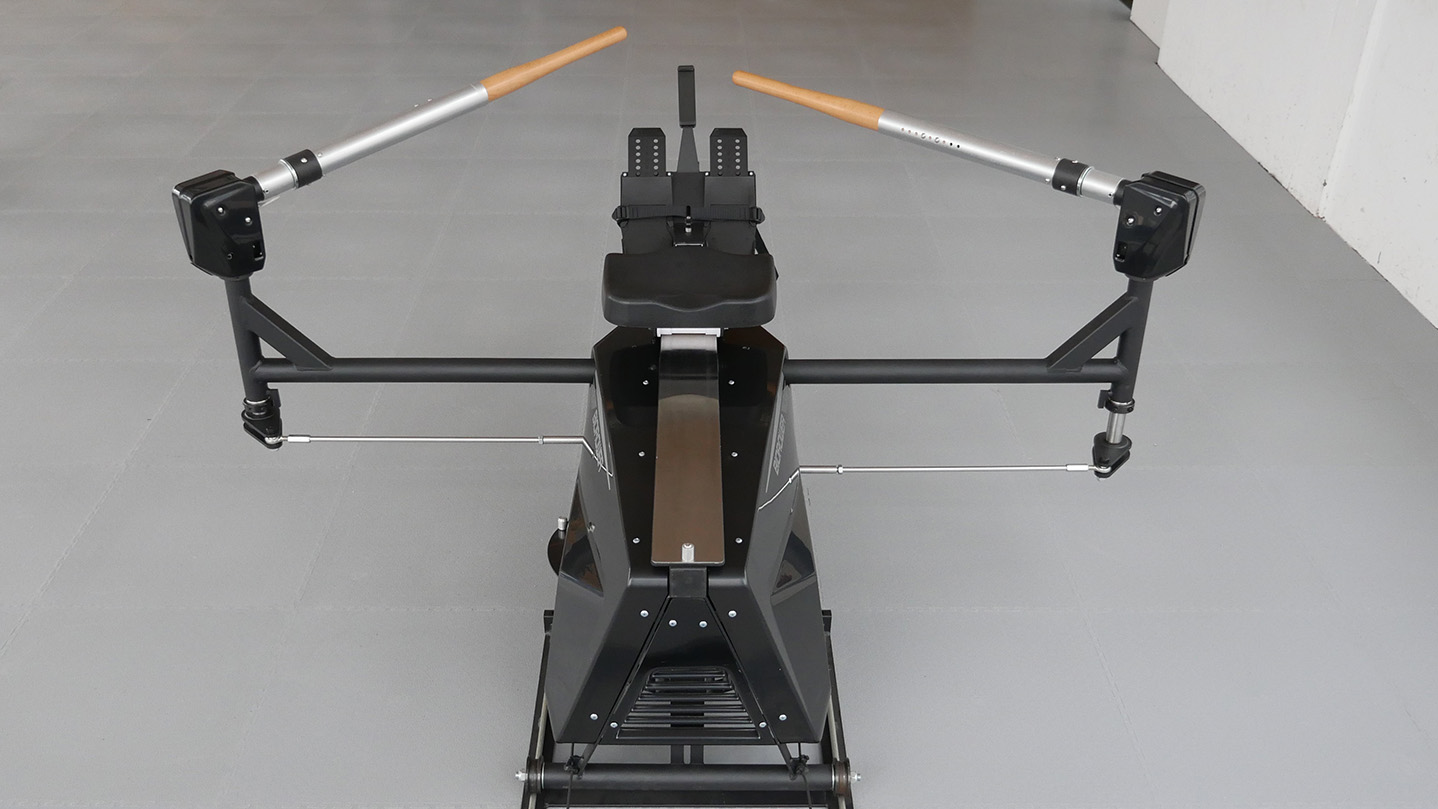 Angle Sensor left
1 of 4
Angle Sensor right
2 of 4
Strain Gauge right
3 of 4
Strain Gauge left
4 of 4
Vergleiche den S1club mit dem S1pro
| Ausstattungen vergleichen | S1pro | S1club |
| --- | --- | --- |
| Skullieren | ja | ja |
| Riemenrudern | ja | – |
| Kipp-Mechanismus | ja | – |
| Hochpräzise Daten / Biorower App | ja | ja |
| Variable Durchzugshöhe | ja | ja |
| Drehbare Griffe | ja | ja |
| Drehbare Griffe mit 71°-Arretierung | ja | – |